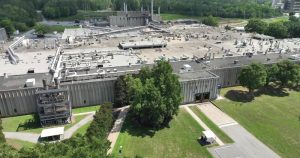 U.S. textile industry investments illustrate a broad range of commitments from traditional textiles through cutting edge technologies.
TW Special Report
Textile World's annual review of textile investments highlights a broad-ranging investment horizon including what may be described as traditional textile investments — spinning, weaving, dyeing and finishing — as well as apparel and on to leather alternatives for sustainable automotive interiors.
A review of TW's 2022 "New Plant & Equipment, M&A" news section yields interesting insight into where investors see the future opportunities in the U.S. textile industry and what areas may possibly be reinvigorated in a post-pandemic world.
Leading Firms On The Move
Well established textile companies continued to invest in 2022. Mauldin, S.C.- based Mount Vernon Mills announced that it has agreed to acquire Wade Manufacturing Co.'s yarn spinning and weaving facility located in Rockingham, N.C. The company stated that with the acquisition, Mount Vernon Mills will be vertically integrated from yarn production to finished fabric in certain products and will be in greater control of the company's supply chain.
"The Rockingham facility is a modern, cost-efficient operation with an experienced and stable workforce, making it a great fit as we increase the amount of control that we have over our yarn supply, weaving operations and overall costs," said Bill Duncan, CEO, Mount Vernon Mills. "We are also proud to expand our footprint in the U.S. and build upon our made in America commitment and heritage."
The company stated that initially, the Rockingham facility will produce open-end spun yarn for Mount Vernon Mills and woven greige goods for the company's flame resistant (FR) products.
Spartanburg, S.C.-based Milliken & Company made two significant announcements this year leading off with the acquisition of one of the Frontier yarn plants located in Mayodan, N.C. The company said that this acquisition from Gildan will expand Milliken's open-end yarn production for its protective fabrics, workwear, government and defense, industrial, and napery textile business units.
Frontier Spinning Plant #3, which will be renamed the Two Rivers Plant as a nod to its dedicated team and the community it serves, will become a spinning hub for Milliken. Multiple Milliken textile plants throughout the Southeast will source their yarn needs from the Two Rivers Plant.
Milliken also announced a plan to expand operations at its Magnolia Finishing plant in Cherokee County, S.C. The company plans a $27.4 million investment that will create 75 new jobs. The expansion will include newly added production lines to increase manufacturing capacity. The facility specializes in workwear, military and FR apparel.
Additionally, Milliken launched a new polypropylene clarifier plant in Blacksburg, S.C., that will enhance access to the Millad® NX® 8000 additive for customers worldwide. This facility will enable Milliken to meet increasing demand for plastic additives and colorants well into the future.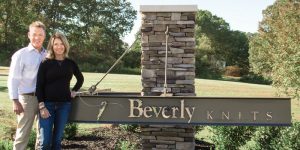 Creating A New Business
Albemarle, N.C.- based Beverly Knits Inc. purchased the assets of Gentry Mills. The new business — Creative Dyeing & Finishing LLC — will continue to provide dyeing & finishing services to the textile industry. The operation complements the Beverly Knits group of companies — Creative Fabrics, Creative Ticking, Altus Finishing and Hemingway Sewing Solutions.
At the time of the announcement, Ron Sytz, CEO of Beverly Knits Inc. said: "A combination of factors led to the decision to invest and expand. We have been producing quality circular knit textile products for over 42 years in Gastonia, North Carolina. We feel that this is the right time to further expand our capabilities into dyeing and finishing of fabrics. This continues to support the re-shoring of textile production and to strengthen our capability to produce goods 'Made in the USA.' With this addition, Beverly Knits companies have the ability to provide solutions from knitting all the way to a completed garment."
The Creative Dyeing and Finishing operation will provide fabric dyeing, finishing, napping and printing services to the apparel, industrial and bedding markets.
Hemingway Sewing Solutions — a subsidiary of Beverly Knits, announced plans to establish operations in Williamsburg County, S.C. The company's $3.3 million investment was slated to create 242 new jobs. Hemingway Sewing Solutions plans to manufacture a variety of textile products for brands including Purple Mattress, Indigo and Vapor Apparel, as well as the U.S. Department of Defense.
Wool And Cotton
In other acquisition news, Faribault, Minn.-based brand Faribault Woolen Mill Co. — maker of handcrafted blankets, decorative throws, apparel and accessories — added cotton to its product line up with the acquisition of Brahms Mount, a Monmouth, Maine-based manufacturer of high-quality cotton blankets, throws and other textiles. Terms of the deal were not disclosed.
"This acquisition is a great extension of our strategic focus on building Made in USA jobs," said Faribault Mill President and CEO Ross Widmoyer. Brahms Mount will continue its cotton product manufacturing in Maine and retain the current employee base.
As part of the acquisition, Faribault Woolen Mill Co. will rebrand as Faribault Mill to reflect the product offering expansion. A new line called The Brahms Mount Collection by Faribault Mill will launch later in the spring.
Going Solar
Piana Technology, the 439-year-old Italy-based textile company known for innovations within the fiber and nonwovens textiles markets, has gone live with a solar panel system at its nonwovens facility in Cartersville, Ga.
The facility specializes in vertically- and crosslapped nonwovens. Since 2016, the facility has manufactured a variety of intermediate products that are behind many of the common household products used today.
Piana partnered with Southern View Energy, a local solar electrical design and solar installation company, to carefully review the facility's energy profile and pilot an installment project. The new 471 kiloWatt system is poised to supply more than 622,000 kiloWatt hours each year and avoid an estimated 460 tons of carbon dioxide per year, which is equivalent to 125 acres of trees. Although most of this energy will go towards the facility, on days where there is overproduction, energy will go back to the city of Cartersville for redistribution.
Finishing Equipment Capacity
Fab-Con Machinery Development Corp., is a manufacturer of textile finishing equipment that has relocated to Salisbury, N.C. The company announced a $5.3 million investment to relocate its headquarters and manufacturing operation to Rowan County. Serving the knitwear industry for more than five decades, Fab-Con designs, builds, and exports finishing machines for men's, women's, and children's clothing, outerwear and underwear. Fab-Con has a global footprint that supports a major market share of more than 200 customers in Asia, and North, South, and Central Americas. This relocation will be the new home of the company's global headquarters in a 90,000 square-foot facility as well as its machine manufacturing, administration, and sales operations.
"By relocating to North Carolina, Fab-Con will be more competitively positioned to operate at a lower cost," said Chris Snyder, vice president, Fab-Con Machinery. "Several recently obtained U.S. and E.U. patents have given us a strong competitive advantage over our competitors both domestically and internationally." The new positions, including machinists and fabricators, have a combined average annual salary of $73,081, which exceeds Rowan County's overall annual wage of $48,360. Once filled, these new jobs have the potential to create an annual payroll impact of more than $1.9 million for the community.
Apparel Gets A Boost
New York City-based Ferrara Manufacturing, a family-owned apparel manufacturer announced the launch of Ferrara Uniform. Ferrara Manufacturing produces garments worn on the runways of New York and Paris-as well as by American Olympians and the U.S. military. Located in Manhattan's Garment District, Ferrara Uniform is a new division of the company focusing specifically on uniforms made in the USA.
With the addition of Ferrara Uniform, the company now is made up of three specialized divisions serving diverse markets — tailoring, uniforms, and protective garments. Ferrara Supply Co. was one of the first federal partners to provide domestically made personal protective equipment (PPE) as part of the 2021 American Rescue Plan, and made millions of gowns and masks in the U.S. during the pandemic for the U.S. government.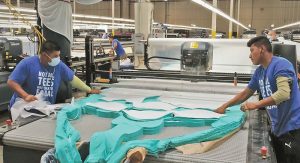 Cutting In Alabama
Los Angeles-based BELLA+ CANVAS announced a $11.9 million investment to establish an advanced fabric-cutting facility in Wetumpka, Ala. The operation was to open in a portion of an 890,000-square-foot building vacant since 2013, when Russell Brands departed from the Elmore County city.
BELLA+CANVAS produces clothing for the retail and wholesale markets, while also offering clothing design and manufacturing services. The company is known for its domestic manufacturing mission, the development of innovative new fabrics and its sustainability practices.
At the time of the announcement, Chris Blakeslee, president of BELLA+CANVAS, said, "We are thrilled to be part of the community and look forward to creating jobs and opportunities for many in Alabama.
"After a comprehensive search, we ultimately concluded that our new location in Wetumpka, Alabama was not only optimal to enhance our manufacturing footprint and technologically advanced operations levels, but also ideal in terms of support from the local government and access to great new team members."
BELLA+CANVAS employs more than 1,000 people at a Los Angeles cutting facility it reports is North America's most advanced, thanks to proprietary software and specialized cutting tables. The Wetumpka facility is expected to be modeled after this operation.
League And Legacy
New York City-based Sentinel Capital Partners, a private equity announced the acquisition of L2 Brands, a designer, manufacturer, and marketer of custom apparel and headwear for the collegiate, destination and leisure, and corporate markets.
With a heritage dating back more than 30 years, L2 Brands has grown into a diversified business with a successful history of long-term profitable growth. L2's two brands — League and Legacy — offer widely recognized lines of premium apparel and headwear.
"L2 has a three-decade reputation for offering leading brands, excellent customer service, and high-quality products," said Sentinel Partner John Van Sickle. "Sentinel is excited to partner with L2 and its talented management team for its next chapter of growth."
League was founded in 1991 and Legacy was launched one year later and has become the brand of choice in customized headwear and winter knits. These brands include more than 150 styles for men and women that are sold into the collegiate, destination and leisure, and corporate markets.
Freezerwear Acquisition
Dahlonega, Ga.-based RefrigiWear, a supplier of insulated work apparel for the cold chain, announced its acquisition of Samco Freezerwear Co. (Samco). Founded in 1968, Samco is a provider of freezerwear, insulated industrial workwear, and other insulated industrial apparel and accessories for workers in the food-related cold chain.
"We are excited to welcome Samco to the RefrigiWear family. This acquisition will help us serve our customers with a broader range of choices," explained Ryan Silberman, RefrigiWear CEO. "For us, it's all about the customer and gaining capabilities to serve the ever-changing and demanding environments they face in the cold chain."
Both companies offer a selection of products that keep workers warm and safe in temperature-controlled distribution and production facilities, which can sometimes operate in temperatures well-below freezing. RefrigiWear and Samco continue to operate under separate brand names with diverse product offerings for customers both small and large.
Glacier Glove
Michael Southard, managing director of Beachwood, Ohio-based Elvisridge Capital LLC, announced the acquisition of Glacier Outdoor Inc. (Glacier Glove). Based in Reno, Nev., Glacier Glove manufactures gloves and other apparel for the fishing and hunting industries. Glacier now joins Elvisridge Capital's other fishing-related brands, Blackfin Rods and fishing line manufacturer BBS (FINS Fishing).
"Glacier fits well with our existing portfolio companies in this space," Southard stated. "Our strategy will be to continue to add distribution points, as well as increase the speed and quantity of product development."
Memphis Campus Expansion
Memphis, Tenn.-based Radians® — a manufacturer of personal protective equipment including Radwear® high visibility apparel, rainwear, hand protection, head gear, cooling products, heated jackets, workwear, N95 respirators and face masks/gaiters among other products —announced the expansion of its Memphis campus.
"We're very happy that the new space is conveniently located next door to our Discover buildings and very close to our Distriplex headquarter buildings," said CEO Mike Tutor. "The increase in space is significant because the expansion represents a 20 percent increase in Radians' overall square footage, bringing our Memphis campus footprint to approximately eight acres under roof."
According to Tutor, the expansion allows Radians to have more inventory in-house strengthening its supply chain capabilities and provides the needed space required for its growing warehousing operations and workforce.
"Our employees are ecstatic about having a larger and more efficient workspace at Mineral Wells," said President Bill England. "Thanks to our employees, sales team, large distributor networks, and product innovations, we have experienced explosive growth in multiple product lines. It was time for more space and resources to support this growth."
Furniture Focus
Headquartered in Conover, N.C., furniture manufacturer Vanguard Furniture Company Inc. announced an investment of more than $5.9 million for an expansion of its upholstery manufacturing operations to Morganton, N.C.
"North Carolina continues to be the global leader for furniture manufacturing," said North Carolina Governor Roy Cooper in a press release.
Vanguard Furniture is a manufacturer and marketer of high-end case goods and upholstery. It is a family-held company, employing 680 associates operating out of seven manufacturing facilities in Conover, N.C., and Hillsville, Va., with flagship showrooms showroom in High Point, N.C., and Las Vegas.
East Coast Operation
Sausalito, Calif.-based high-end furniture company Serena & Lily announced it will locate its first East Coast operation with a new $55 million, 1.2-million-square-foot distribution facility located at the Georgia International Trade Center in Effingham County, Ga.
"Our unmatched logistics infrastructure through air, land, and sea is an asset to any company that chooses to locate here," said Governor Brian Kemp. "We are home to the nation's fastest-growing port, and Georgia has established itself as the logistics hub of the Southeast. We are excited Serena & Lily chose Georgia to grow their business, and we look forward to helping them reach markets all over the world."
Sean Connelly, COO of Serena & Lily said, "With its proximity to the Port of Savannah and our East Coast customers, this facility will play an integral role in supporting our infrastructure network to shorten lead times and ultimately enhance our customer experience."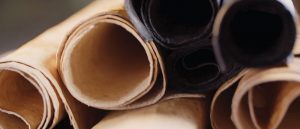 Leather Alternative
Biotechnology company MycoWorks, a firm that specializes in mycelium-based materials as sustainable, luxury-quality leather alternatives, has announced plans to establish operations in Union County, S.C. The company's $107 million investment will create 400 new jobs.
Established in 2013, MycoWorks' patented Fine Mycelium™ process produces materials including Reishi™ — a globally recognized breakthrough in materials science — that mimics the performance of animal leathers and lowers environmental impacts. The material offers creative solutions and new design possibilities for fashion and luxury brands while offering relief to supply chain constraints.
MycoWorks also announced its newest investor GM Ventures — the investment arm of General Motors Co. — and their long-term agreement to co-develop Fine Mycelium materials for potential use in a range of applications within automotive design. MycoWorks' collaboration with GM marks the exploration of its entry into one of the largest end-use markets for leather and demonstrates the significant opportunity to create more sustainable materials for the automotive space.
Technical Textiles
Hillside, N.J.-based technical textile manufacturer Ronald Mark Associates Inc. (RMA), a producer of custom resin and vinyl fabric formulations and technical services, announced a $13.5 million investment to establish a manufacturing operation in Tazewell County, Va.
"Ronald Mark Associates has selected the State of Virginia to expand their operations in advanced fabric coating. The progressive talent of Tazewell County is a perfect place to start, create, and produce infrastructure fabrics and technical textiles for our Ronald Mark customers," said RMA President Michael Satz.
RMA has been marketing, distributing, and packaging PVC resin since 1971 and manufacturing vinyl films and technical textiles since 1979. RMA has positioned itself as an innovator and streamlined manufacturer in the flat roof membrane market as well as critical proprietary fabrics for infrastructure.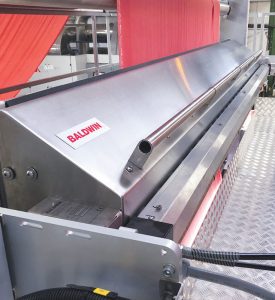 TexCoat G4 At Graniteville
St. Louis-based Baldwin Technology Co. Inc. has announced the installation of its state-of-the-art TexCoat G4 finishing system at Graniteville Specialty Fabrics. Using Baldwin's cost-efficient and highly sustainable spray finishing technology, Graniteville Specialty Fabrics will be able to increase production efficiency, and minimize chemical and water waste.
Based in Graniteville, S.C., Graniteville Specialty Fabrics produces coatings and coated fabrics that are resistant to water, fire, ultraviolet rays and weather for the military, marine and tent markets, among other markets. The company excels in developing and sourcing custom coatings, and creating specialized technical solutions to meet specific, and often unique, end-user requirements. The installation of Baldwin's TexCoat G4 is part of a major facility upgrade to maximize production efficiency and capacity in the durable water-repellent finishing and coating line to meet growing customer demand for advanced engineered products.
"We are pleased to be a key partner in Graniteville Specialty Fabrics' modernization project," said Rick Stanford, Baldwin's vice president of Global Business Development, Textiles. "The team reached out to us, and it was clear that the TexCoat G4 was the right tool to help them minimize waste and increase productivity."
Fiber In The News
New York City-based Victor Capital Partners announced that an affiliate has entered into a definitive agreement to sell PrimaLoft Inc. to Compass Diversified. PrimaLoft is a developer of advanced insulations and fabrics that global brands use to deliver high performance and comfort while also reducing impact on the environment. Based in Latham, N.Y., PrimaLoft technologies are integral components that balance innovation, performance, and sustainability, and have been widely adopted in the finished products of over 950 brands.
Victor Capital acquired a majority interest in PrimaLoft in 2017 in partnership with the management team, which maintained a significant investment in the business.
The more than 950 global brand partners of PrimaLoft include outdoor brands Patagonia, Helly Hanson, LL Bean, and Arc'teryx; athletic brands Nike, Adidas, lululemon and Athleta; fashion/lifestyle brands Polo Ralph Lauren, Stone Island, J.Crew and Prada; and home goods brands The Company Store and Boll & Branch. PrimaLoft also offers a licensing program, providing its technologies and branding to an expanded set of nonwoven and other textile markets.
Dyneema® Sold
Cleveland-based Avient Corp. completed its purchase of the protective materials business of DSM (including the Dyneema® brand), which will now be called Avient Protective Materials and reported within the company's Specialty Engineered Materials segment.
"With the addition of the Protective Materials business, we have significantly increased the size of our fastest growing platform and firmly established Avient as a leader in the advanced composites space," said Chris Pederson, president, Specialty Engineered Materials, Avient.
The foundation of Avient Protective Materials is the renowned technology and globally admired brand of Dyneema, the World's Strongest Fiber™. The ultra-lightweight specialty fiber is 15 times stronger than steel and is used in demanding applications, such as ballistic personal protection, marine and sustainable infrastructure, renewable energy, industrial protection and outdoor sports. The business includes six production facilities, four research and development centers and approximately 1,000 employees located around the world.
BFT Purchased Lumberton Cellulose
Bast Fibre Technologies Inc. (BFT), a manufacturer of premium natural fibers, completed its purchase of Georgia-Pacific's Lumberton Cellulose LLC. The Lumberton, N.C., site is a highly automated state-of-the-art manufacturing facility with approximately 25 employees that will now operate under the new name of BFT Lumberton.
BFT plans to significantly expand capacity to over 30,000 metric tons per year, establishing BFT Lumberton as one of the largest fully integrated natural fiber processing parks in North America.
"As changes in consumer preferences and single-use plastics legislation drive demand for alternatives to synthetic fibers, consumer brand companies are seeking to manufacture products using fiber with minimal ecological impacts," said BFT President Jim Posa. "The BFT Lumberton plant will produce all-natural, clean, soft, compostable fibers that are capable of displacing synthetics fibers in many nonwoven and textile applications and will bring valuable cleantech sector jobs to the local community."
In addition to the planned capacity increase, the acquisition of the Lumberton facility diversifies BFT's natural fiber offerings allowing entry into complementary product categories for cosmetic cotton, filtration, hygiene, and other nonwoven applications.
Hemp Investment Continues
FyberX Holdings, a developer of technology to process raw agricultural biomass into refined natural fibers, will invest $17.5 million to establish its U.S. headquarters and production operation in the former Kinderton Distribution Center building in Mecklenburg County, Va. The new facility will process hemp and other agricultural products, producing fibers to supply the textile industry, and will create 45 new jobs.
"Industrial hemp fiber has great potential in Virginia, and FyberX can unlock that potential and create a sustainable market for the Commonwealth's hemp producers, with its investments into the processing infrastructure for this crop," said Secretary of Agriculture and Forestry Matthew Lohr. "I commend FyberX for their bold vision and commitment to bringing this needed infrastructure to Southern Virginia."
"Southern Virginia is strategically positioned to play a vital role in unlocking the economic potential of industrial hemp fiber in a variety of markets including textiles, construction, packaging, automotive, and bioplastics," said Ben Young, FyberX CEO.
FyberX was founded in 2019 to build the foundational infrastructure required to process raw agricultural biomass into refined natural fibers, creating more environmentally friendly manufacturing solutions. The company focuses on industrial hemp sources in the United States. and will use its technology to process hemp for use in sustainable replacements for the textile, packaging, and construction industries.
Too Many To Cover
The year 2022 was a healthy year for textile investment and the preceding announcements are just a snapshot to illustrate the breadth of interest in U.S. textile investment. There were many additional investments in fiber though finishing — like the investment in retrofitting at TSG Finishing's plant in Hickory, N.C.
Still many other investments go unreported because of privacy requests and the competitive nature of the business.
TW editors try to report what they can, and if textile investment is of particular interest, keep an eye on TW's "New Plant & Equipment, M&A" section under the news menu on TextileWorld.com.
Let's see if 2023 — an ITMA year — shows continued growth and strength.
January/February 2023